The Best General Tires Review 2023
The General tire Brand was founded in 1915 best known for its ability. This American tire producer is among the most respected and experienced in the business, producing different types of tires for all kinds of vehicles.
But their special product is 4×4 and SUV tires designed to meet today's high-performance cars that exclusively focus on SUVs general tire has been in this industry for a very long time; when it comes to versatility GT (General Tire) brand would be your number one choice!
General Tires Review (Update Information)
The General tire Brand was founded in 1915 best known for its ability. This American tire producer is among the most respected and experienced in the business.
They produce different types of tires for different kinds of vehicles. But their special product is 4×4 and SUV tires. The tires are designed to meet today's high-performance all-wheel-drive car they exclusively focus on SUVs. GT is actually well known for its Grabber range.
General tire has been in the tire designing and manufacturing scene for a very long time. When it comes to a versatile range of models GT (General tire) is the most trusted brand you can ask for.
Their models are built to pass all safety tests and they come at a very affordable price as well.
All-season Tires
All-season tires are the tire that offers everything you want in one package but the perfect tire exists?
If a person lives in an area where the climate never changes, he would not buy the best all-season tires. It will cost him a lot. Unluckily nobody lives in such areas.
If you want to choose a tire for your vehicle you have options. There are summer tires, winter tires, and of course all-season tires. Each tire provides different facilities to the car owner.
Well, I am going to have a look at why people should be thinking about fitting all-season tires. 
The G max Rs is the best all-season tire. People who drove their jeeps on muddy roads and rugged roads have been praised a lot.
They never lost traction at any point. The design provides confidence to the consumer.
This is another all-season tire good for driving in most weather including light snow. The tread compound promotes toughness and longevity.
There is a monitoring system built into the tire tread that lets you know when to get new tires. It offers a 65 to 75 thousand miles tread life warranty depending on the size.
General grabber at2 tire is an all-weather tire. The symmetric tread design balance, through its independent tread block combined in five rows.
The good thing is the tear-resistant compound will preserve the tire unbroken during climbing rocks.
General grabber at2 performs quite well not only on rugged roads but also on snowy roads. That's because of its self-cleaning tread pattern.
The grabber At2 contains a highly engineered acoustic tread pattern that helps the tire remain quiet during highway driving.
With a 5-road tread, pattern and multiple tractions edge tractions are easily found in varied terrain. The double V-shaped pattern surprisingly clears wreckages.
The At2 is a remarkable tire with a 60000-mile limited treadwear warranty.
General grabber at2 is a perfect example of all-terrain tires that come at a reasonable cost.
It reserves its best presentation for off-road environments. You will be impressed with it after watching how it performs on muddy, snowy and rugged roads.
General Tires vs Cheap Tires
Well, general tires are the most common tires put onto vehicles because they are versatile and can be used in quite a few different climates.
Now the question is General tires are worth the additional cost of cheap tires?
Well, cheap tires are really easy to buy. But their performance is always questionable.
General is owned by continental cheap and would be for this term simpler with a simple line of tires. General is made with the same quality control technology that is used in continental tires.
Cheap tires might be quiet for five to ten thousand kilometers sooner or later they will be noisy where the General would be quiet all the way.
The biggest thing you have to understand is that General tires have an aggressive tread pattern, on the other hand, cheap tires don't have that type of design, or I should say "MOM pod tire shop".
All-season Tires vs Winter Tires
All-season tires are intended for the majority of the world which deals with rain, sludge and summer hit and also winter snow.
They are made of a rubber composite that is tough and has a tread pattern to remove rain and mud. The bad news is that they are not capable to keep these qualities in temperatures below minus 5 or 6 degrees Celsius.
On the other hand, winter tires are designed to stay soft. They are constructed to control the snow and ice.
So if you push break all-season tire takes much more time than winter tires.
Founding Story of General Tire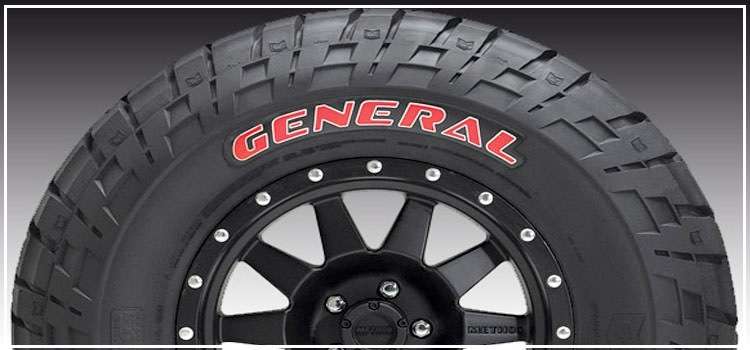 General tire has been bringing world-class design style and equipment to the road.
General tire has more than a hundred years of experience in the tire industry. It is a brand you can easily have faith in without any doubt.
It was back in 1915 when William F. O'Neil established the General tire and rubber company in Akron, Ohio. They ensured that their product is the best in this business.
They linked with the finest merchant to set up a nationwide ride that would not be stopped.
In 1920 General tire's mechanical activities were earning high opinion. Their engineering team altered the industry when they created the low-pressure balloon jumbo.
Their greatest achievement was building the world's largest tire test track in Texas. During the 1970s and 80s, General tire was raised into a very assorted company with many interests.
So in 1984, the shareholders transformed General into a holding company. The general tire was sold to the German tire group in 1987 for 628 million USD.
Because of that, it became the fourth-largest tire company in the world.
Even though the company's many improvements the General Tire Company's spirits have reached the highest level in the automotive business.
At the end of the day, General tires are still made by General Tire Company.
Are General Tires Good?
Buying tires can be a very tough job for some people. There might be some information where you can find which tire is good for your vehicle or which one is better for your pocketbook.
Tires have been rated but believe General tires were always on the top list. It's been a hundred years since this company ruled over tier companies. Top quality within low prices is their priority.
There are many safety features in a car, Tire is the most significant part of it.
A well-shaped strong built tire will support your vehicle in all weather.
Today the majority of pickup truck owner expects more from their tire. General tires meet all qualities a perfect expensive tire should have.
General tires are next-generation all-terrain tires. It provides off-road capability balanced with competent on-road manners.
The product is really designed for the true off-road enthusiast. Who is really just a regular driver that may find him off-roading on the weekend?
That's how General tires stand for the ultimate all-terrain presentation.
Conclusion
If you're looking for a new set of tires, I would recommend checking out the General Tire Altimax RT43. They are affordable and their reputation is still in the highest place where it belongs.
The best thing about these tires is they are very quiet, much quieter than other brands that I have used before.
You can barely hear the road noise with them in your car! And if safety matters to you as well then don't worry because these all-season tires are incredibly long-lasting and safe for your vehicle.
Trust me – your money won't be wasted when you buy this product!